back to the overview
Smart
ICT for education
SMART is the developer and worldwide market leader of digiboards and touchscreens. You will find a complete overview of the SMART Board products within each target group.

SMART is the founder of the digital whiteboard and interactive whiteboarding and has been the world market leader since the introduction of the first interactive whiteboard in 1991. The head office of SMART is located in Canada and founded in 1987.
To generate awareness in the Netherlands, a mobile digiboard (in carrying bag), beamer and laptop was packed and the country went in search of educational institutions and companies that wanted to go to the new blackboard. After many enthusiastic demonstrations, conversations and test setups, the SMART Board was gradually introduced within first classroom and then the meeting room.
In 1992 SMART entered into a strategic alliance with computer giant Intel. This alliance resulted in joint product development, marketing activities and with this Intel became shareholder of SMART. This unique collaboration was also a key factor in the history of SMART. It helped SMART to grow strongly and the development of hardware and software accelerated.
At the moment more than 800 people work at SMART and SMART products are sold in more than 75 countries. SMART is also the world market leader in the field of interactive whiteboarding.
SMART is constantly changing and continues to develop innovative products based on interactive technology. Since success and the future depend on SMART products, SMART's main focus is to develop innovative products to meet customer requirements. From the start of the company up to and including today, SMART is committed to providing valuable solutions to customers worldwide.
SMART wants to contribute to improving the primary processes within education, industry and government through their products and experience.
SMART for education
SMART is the world market leader in education and combines the simplicity of a whiteboard with the power of a computer and brings interactivity within every classroom.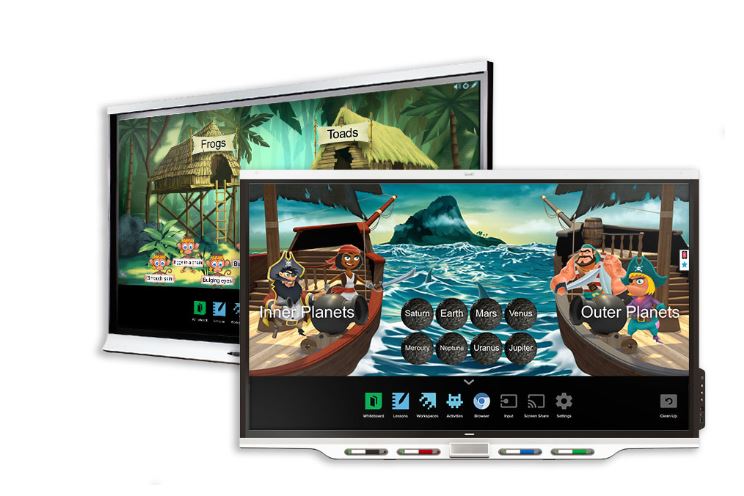 SMART for the business market
Effective meeting, saving time and costs! No preparation required, turn the SMART board on, write with digital ink and use your finger for touch.