back to the overview
Airtame
The easiest way to wirelessly display on bigger screens
Airtame is a device that makes it possible to stream content wirelessly. Plug the device into the HDMI port of your display or projector and share your screen from any device.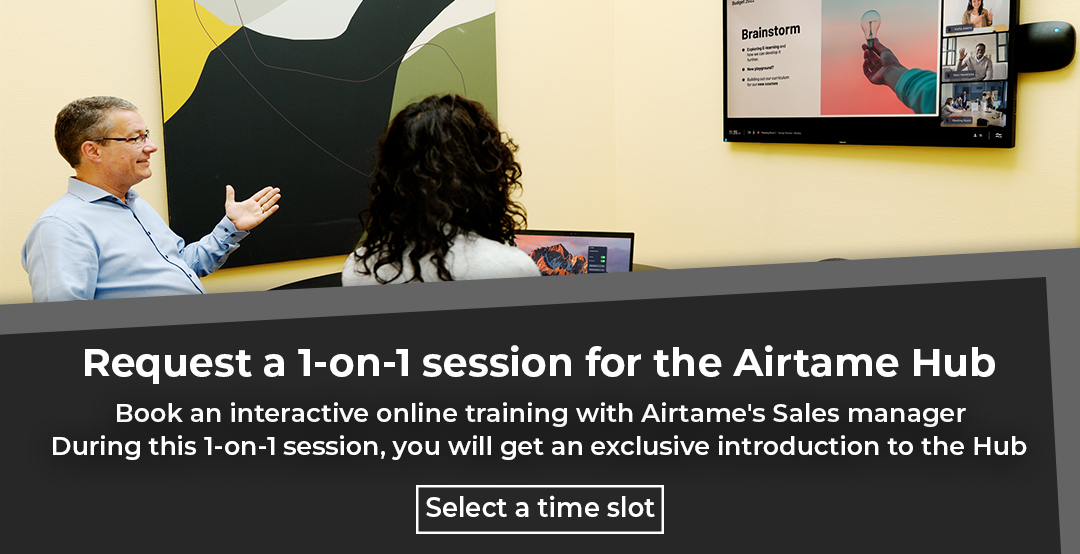 Airtame creates a device that allows you to share a screen for schools and businesses. Airtame aims to make it easier for people to share ideas and data, without cables. Work without obstacles.
The organization has a great passion for wireless technology. Why? Because it is a challenging terrain and Airtame likes a challenge! Airtame started in 2014 as a crowdfunding campaign that broke all records when a total amount of 1.3 million dollars was raised. The company has since grown into an organization with more than 70 employees and more than 80,000 devices have already been sold.
Airtame has the home base in Copenhagen and an office in New York that takes care of the American customers. Among the customers of Airtame are schools, companies, sports teams and even an old church from the 12th century. Airtame is driven to make a product that is easy to use. The device is therefore constantly tested and improved by one-on-one conversations with the users, but especially by not too difficult to think!