back to the overview
AOPEN
Bright Ideas Connected

AOPEN, founded in 1996, is an electronics manufacturer specialized in the creation of information communication technology solutions for: digital signage, home use, retail, small & medium business, corporate and other sectors. AOPEN provides expert advice and offers services in the field of hardware, software and content in order to find the best solution.
AOPEN is an international company with more than 100 branches worldwide.
Unrivaled expertise
As part of the Wistron group, AOPEN has worldwide access to knowledgeable and skilled staff. Together with the innovative strength and the progressive character of the organization, AOPEN is able to offer added value to clients. AOPEN customers and partners range from governments and financial institutions to retailers, design / design agencies, strategic marketing consultants and branding agencies.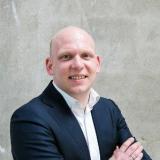 "AOPEN is very satisfied with the collaboration with Van Domburg Partners. Proactivity and thinking with the customers are values that are both applicable for Van Domburg partners and AOPEN. By taking initiative and following a joint strategy both partners are plying a role in developing and educating the market. This joint drive and strategy in combination with the strong AOPEN product portfolio creates enough chances for our partners in the market."
Erik Siera, Business Development Manager Europe AOPEN