back to the overview
AOPEN
Bright Ideas Connected
AOPEN is a digital signage player hardware manufacturer, with a speciality in digital signage players and network digital signage players. With our in-house knowledge, we advise partners to create a solution that fits their needs, creating digital menu boards, self-service kiosks, informational video walls, surveillance solutions and installing queueing solutions.
• Box Computers / Mini PCs
• Industrial Panel PCs / Touch Panel PCs
• AOPEN Intelligent Control (AiCU) / Network Digital Signage
Digital Signage Media Players & Signage Players

AOPEN's digital signage player hardware attracts, informs and entertains audiences all over the world, powering digital signage solutions.
AOPEN's state of the art digital media players and network digital signage players are perfect for portraying a broad range of media content across all kinds of displays. Businesses across numerous sectors and industries have seen the benefits of AOPEN products. These industries include retail, enterprises, industrial environments, healthcare, government, hospitality and leisure, QSR, finance and banking, transportation, education, as well as gaming and entertainment.
Reliable and Robust Digital Signage Player Hardware
Often our digital signage player hardware is used by businesses on interactive menu boards, billboards, digital advertisement and more. With AOPEN hardware and digital signage solutions, you can attract, inform and entertain your audience or customers. You can use a digital signage media player to create visual experiences for customers such as multi-screen video wall applications, menu boards and advertising.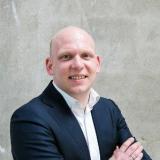 "AOPEN is very satisfied with the collaboration with Van Domburg Partners. Proactivity and thinking with the customers are values that are both applicable for Van Domburg partners and AOPEN. By taking initiative and following a joint strategy both partners are plying a role in developing and educating the market. This joint drive and strategy in combination with the strong AOPEN product portfolio creates enough chances for our partners in the market."
Erik Siera, Business Development Manager Europe AOPEN