Hospitality & entertainment
Create a memorable stay for your guests

The hospitality industry is rapidly changing and becoming more innovative with rising technologies. Within this industry, the user possibilities for displays are endless. For example, welcome guests with a personalized message or create a wow factor in the lobby with digital art.
Within our portfolio, LG offers several products that can match the requirements of different spaces in hospitality environments.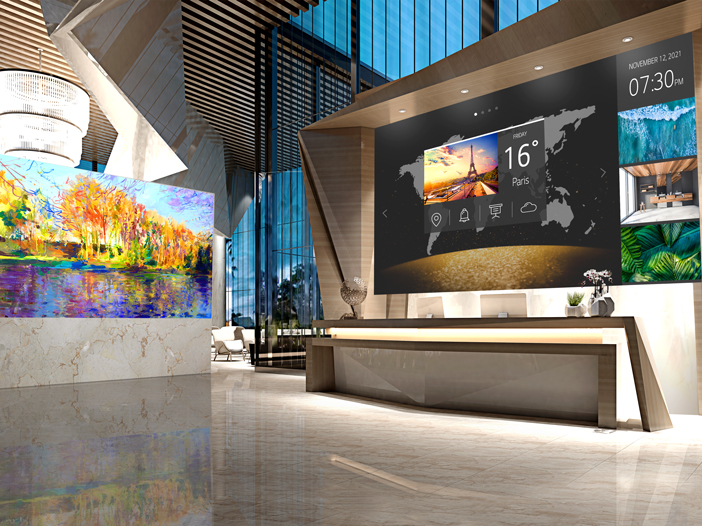 From lobby to hotel room
Create a stylish first impression and show the brand image. LG offers various products and solutions, where empty spaces and walls are used in a more effective way by displaying hotel facilities such as the time for breakfast, the opening hours of the hotel bar and gym, information about laundry service and the Wi-Fi code. Once in the hotel room, LG offers customized in-room services through LG's own hospitality solutions.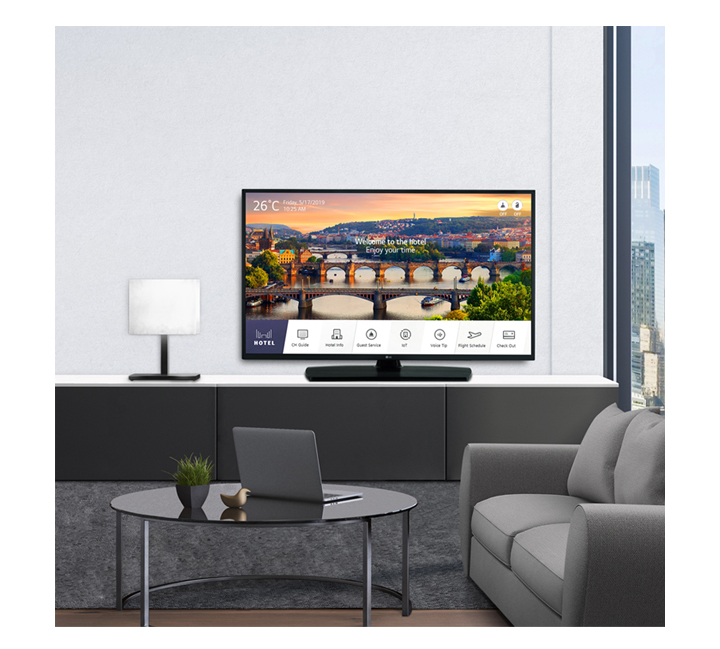 LG's Pro:Centric Solution
With the Pro:Centric solution - LG's hospitality-specialized management solution - any hospitality TV can be easily controlled and managed, delivering customized room services to the guest. With its high resolution, refined design and advanced features, it will increase the entertainment in the hotel room.