Education
SMARTboards & digiboards for education



The digital whiteboard, also known as the digiboard, has become an integral part of the classroom. With a digiboard the lessons or lectures become interactive and the students become more actively involved in the lessons.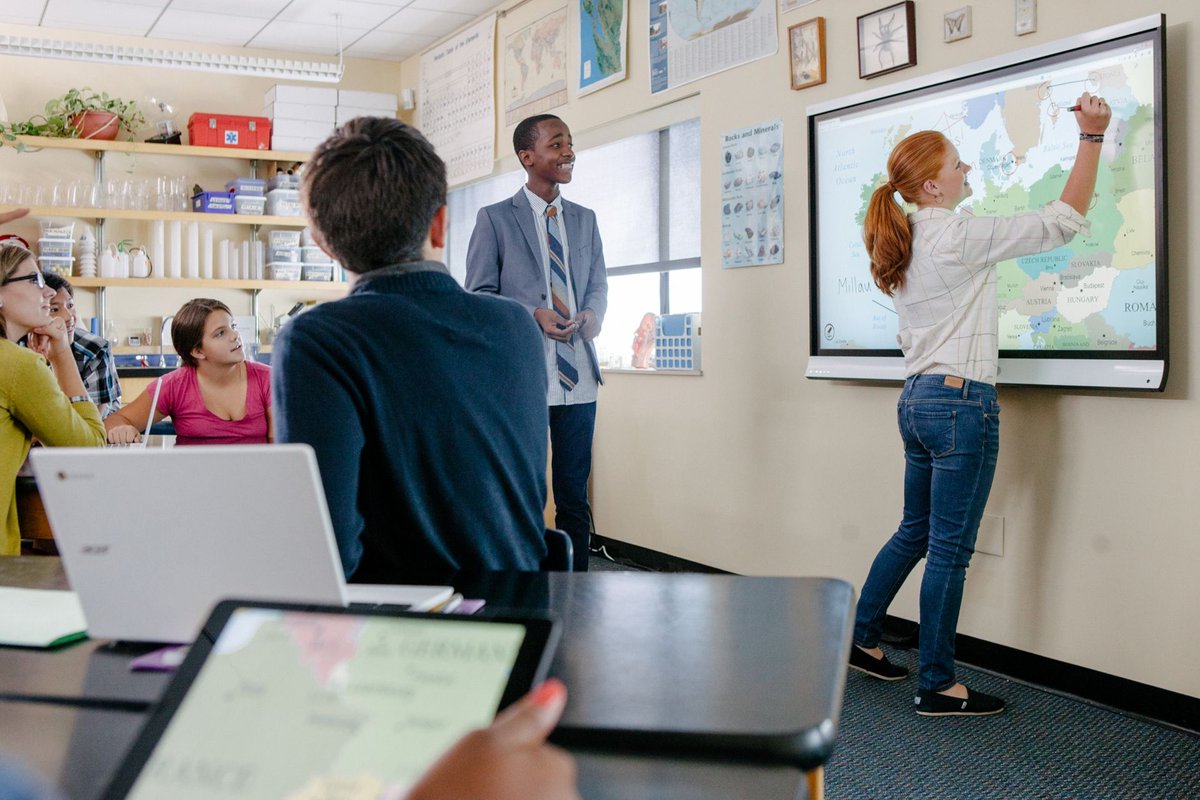 SMART Technologies has been the market leader in the field of IWBs and touchscreens in education for many years.
More than 20 years ago SMART Technologies started developing the first digital whiteboards. At that time it was still working with a projector on the ceiling and an IWB on the wall. In the meantime this technology has been developed and touchscreens are being used.

The MX series, 6000 & 7000 series of SMART are equipped with the unique IQ technology, with which the screen has a built-in web browser, whiteboard software and the possibility for wireless presentation. Combined with the award-winning SMART Notebook and SMART Learning Suite, these touchscreens are a must-have in any classroom.