Collaboration & videoconferencing
How does one bring cooperation to a higher level?

Collaboration is the most extensive form of collaboration and encompasses more than just video conferencing. Think for example of sharing content via Airtame or Mersive Soltice and the TeamWorks software in combination with the touch screens of SMART. With our collaboration solutions, teams can also collaborate easily from different locations, for example by using video conferencing. This makes it easy to set up (international) meetings with multiple locations, or keep in touch with the team when people are working from home. Easy and cost efficient!
Collaboration displays
An interactive touch display maximizes interaction between presentation and meeting opportunities. Think for example of the touch displays from SMART or Infinityboard from NEC with built-in computing technology, or the Samsung Flip, a stylish digital whiteboard with which you can easily share brainstorm sessions with colleagues or business relations.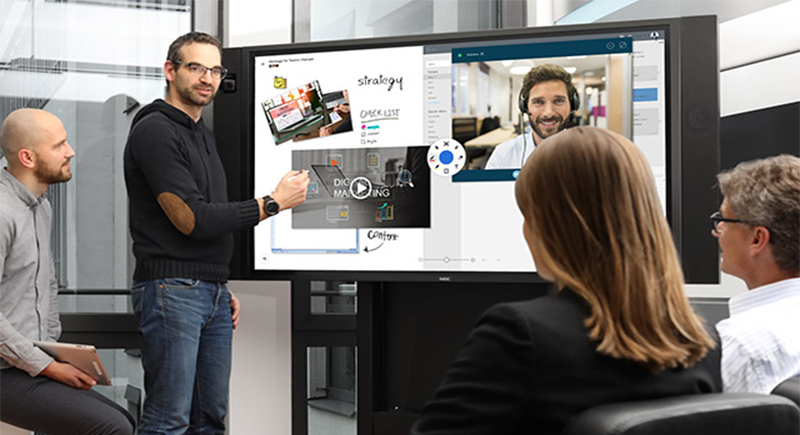 Videoconferencing
Involve external participants easily and professionally in any meeting with the Acendo Vibe video conferencing solution from AMX by Harman. Or, for example, the Vaddio HuddleSHOT All-in-One Conferencing Camera with integrated audio, specifically designed for huddle spaces.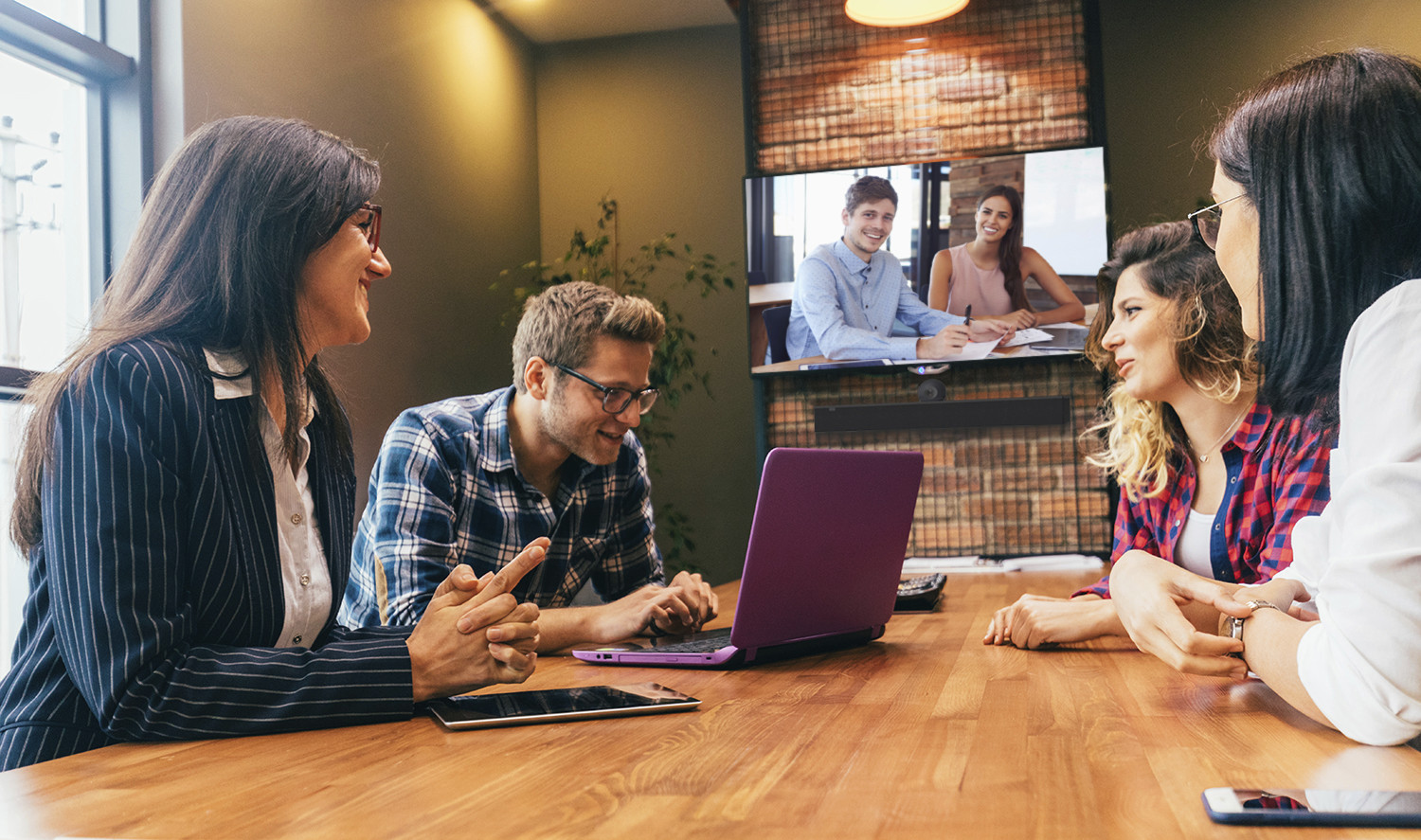 Collaboration in the cloud
Soltice from Mersive technologies is a cloud-enabled collaboration platform optimized for both local and remote teams. It allows all participants to simultaneously share content with the central display in the meeting room and bridge the distance with colleagues working from home. With Solstice in your meeting rooms, you increase productivity through wireless collaboration with the power of fully integrated video conferencing.