back to the overview
Neat
A better way to meet
Neat designs simple and elegant video devices.


A little about Neat
Neat designs simple and elegant pioneering video devices for Microsoft Teams and Zoom, helping make the meeting space experience the best it can be. Continuously pushing boundaries, Neat devices are incredibly easy to install, set up and use and have unique features to support a safer, more enhanced and engaging hybrid working and learning environment going forward.
Bringing you the future of video today, Neat bridges the gap between in-room and remote participants like never before by individually auto framing each person in the room and presenting them equally up close on remote participants screens. This capability gives you, your colleagues or students the truest sense yet of being physically all together in the same room.
Neat was founded in Oslo, Norway, by a team of creative mavericks that, for decades, have shaped game-changing innovations for some of the world's most recognized video communications brands.

Neat Board
Neat Board is the complete meeting room package for Zoom or Microsoft Teams in a simple and elegant all-in-one device. With its immersive 65-inch multi-touch screen, powerful audio system and versatile wide-angle camera, Neat Board ensures you see and hear everything so vividly up close it's almost as though those on screen are right there in the room with you.
Neat Bar
Neat Bar is a powerful purpose-built device for any Zoom or Microsoft Teams meeting space accommodating up to ten people and ships with our dedicated Neat Pad touch screen controller.
Neat Bar Pro
Neat Bar Pro packs a stack of tech into a simple and elegant device. Capable of driving three large screens, it allows you to enjoy an incredibly immersive, higher quality people and content experience throughout any Zoom or Microsoft Teams meeting space.
Neat Frame
Neat Frame is a first of its kind portrait-oriented all-in-one video device for Zoom and Microsoft Teams that fits anywhere. Purposefully designed to cater for the multiple new work styles and spaces companies and employees are now adopting, it's a super convenient touch screen device not only attractive for working from home or any office but also hot desking, focus rooms, retail environments or as a virtual receptionist and all manner of other new and exciting applications.
Neat Pad
Neat Pad is a simple and elegant touch screen you can use as a controller inside any Zoom or Microsoft Teams meeting room or scheduling display outside.
Click here to view the entire Neat range.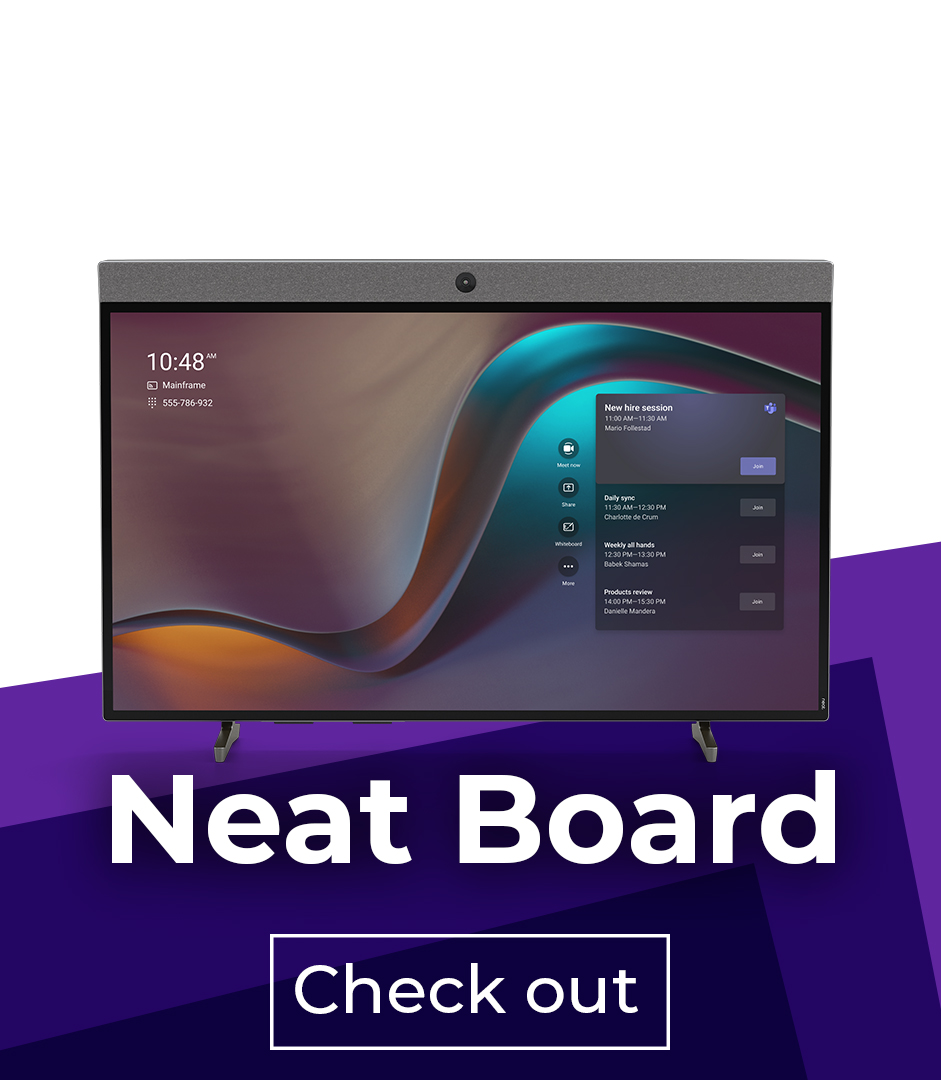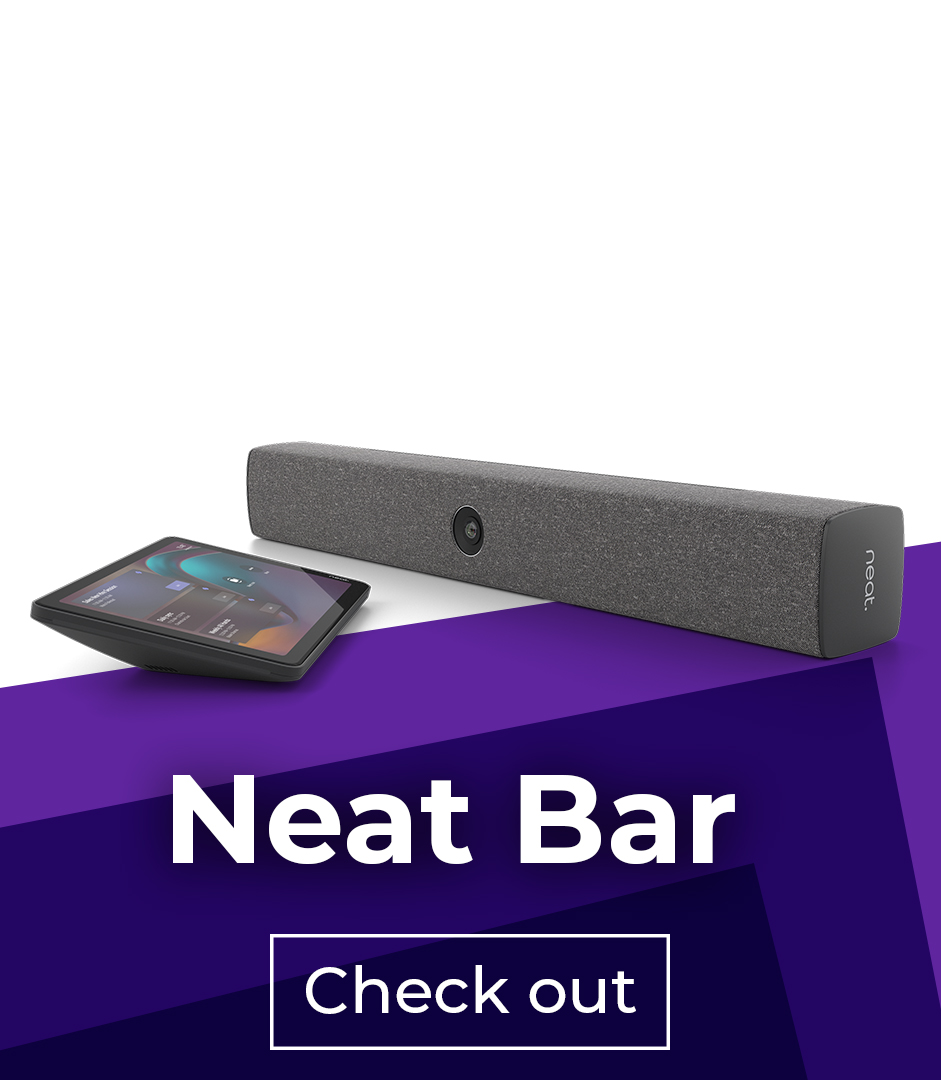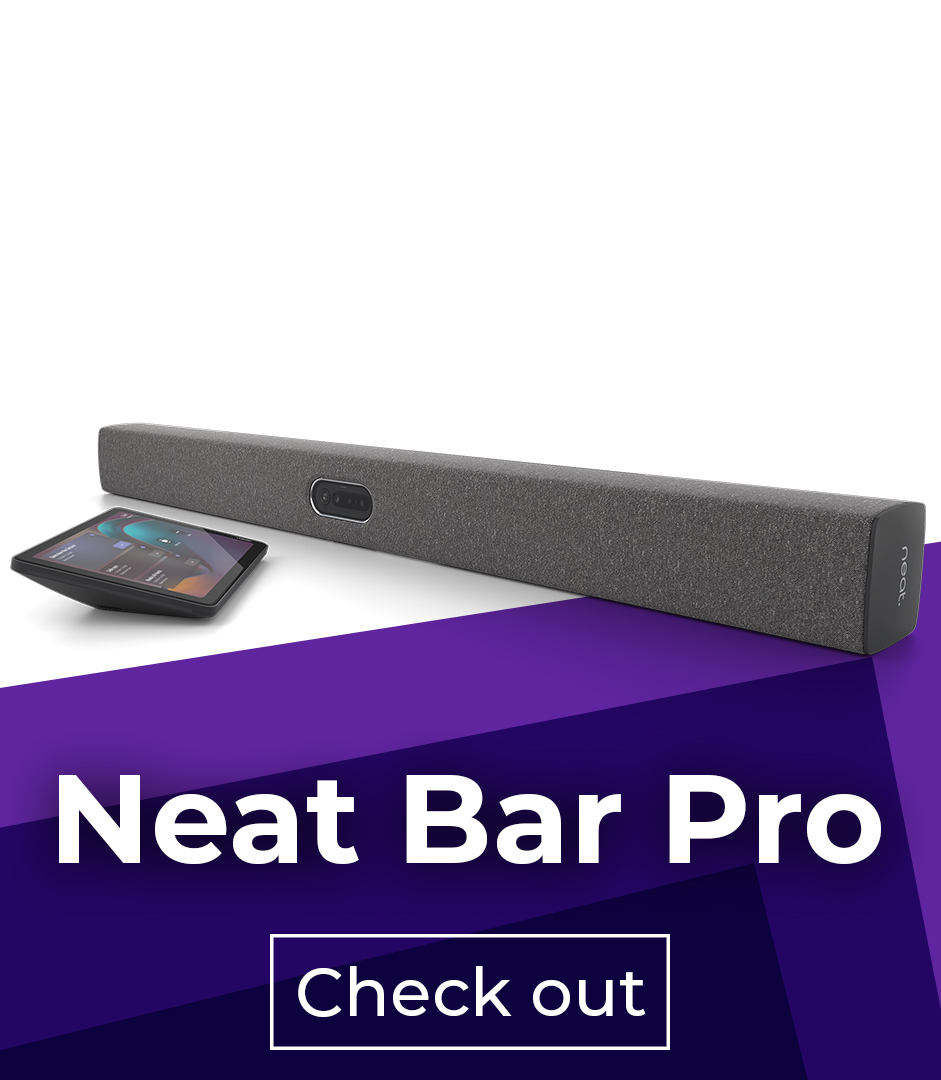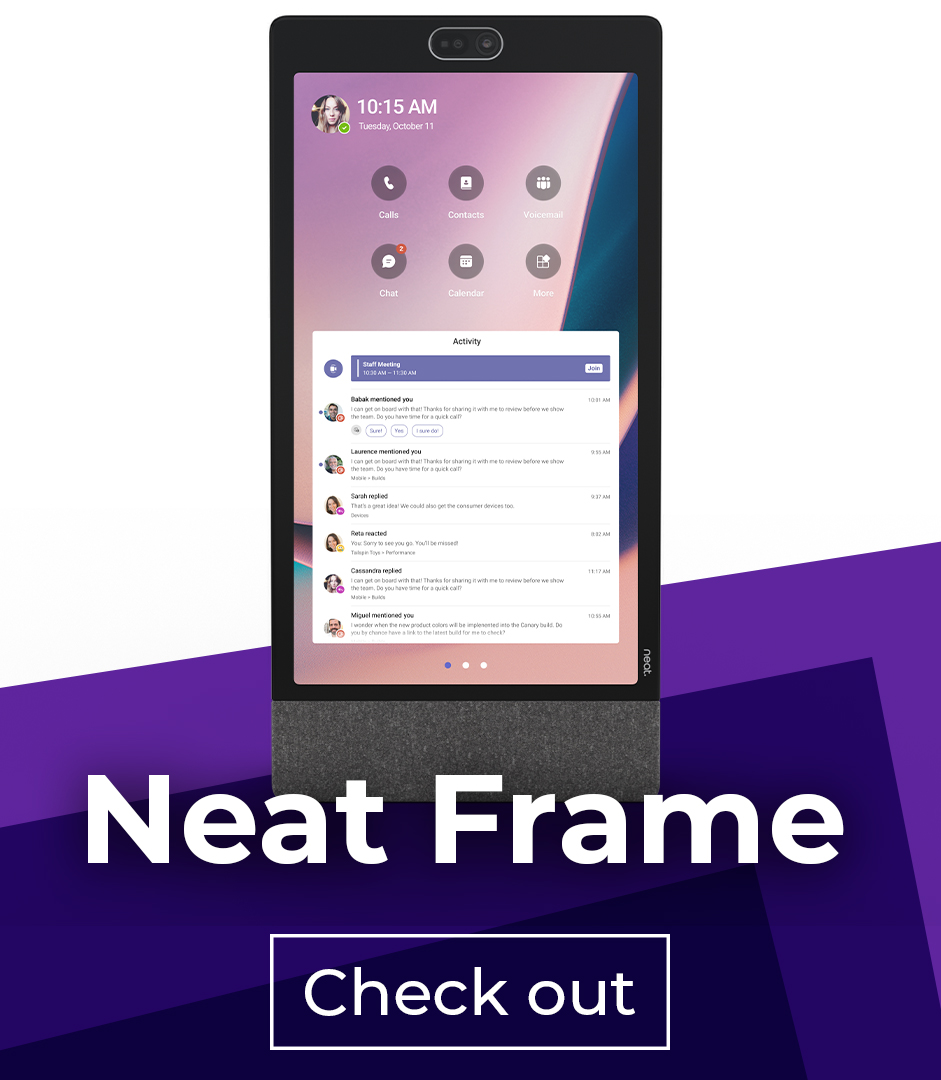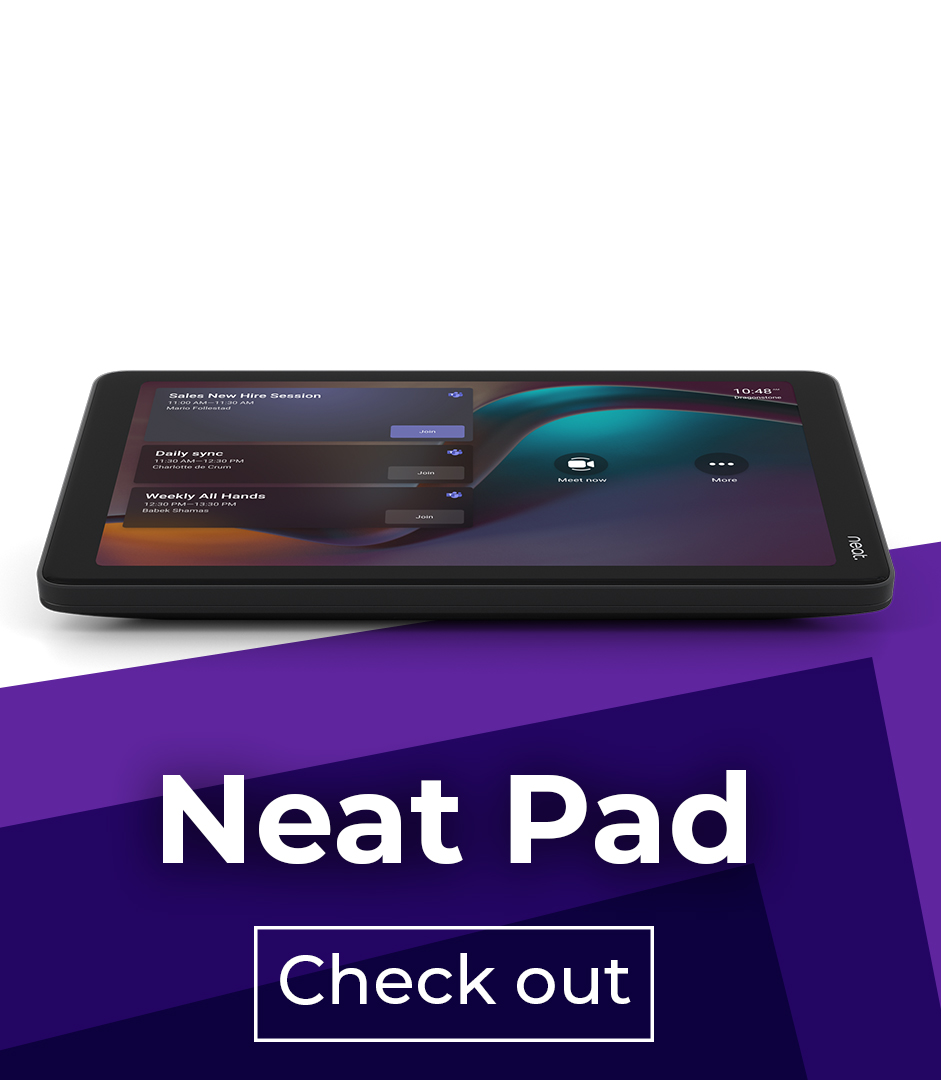 Watch Neat's Portfolio Video below and get a good impression of its products: