DTEN
Collaboration Solutions for Zoom
DTEN builds innovative communications technology creating the ideal environment to communicate and collaborate.

DTEN develops award-winning collaboration solutions that combine all-in-one cutting-edge features, plug-and-play ease, high quality performance and affordability.
DTEN' s Zoom certified appliances and integrated service subscriptions revolutionize the way teams around the world connect, communicate and collaborate.
Founded in 2015, DTEN is rapidly becoming a recognized international leader for innovation and accessibility in communication.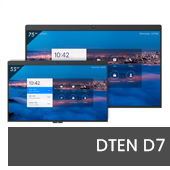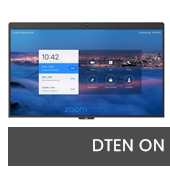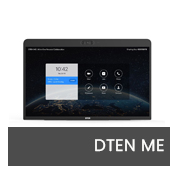 Try DTEN for free for 30 days now!
DTEN gives end users the opportunity to experience the possibilities and benefits of the 30-Day Free Trial Program for 30 days for free! Your customer will receive a DTEN D7 55" including Zoom Rooms license, please
contact
us!
More innovation. Better Design. Most Affordable. DTEN D7 is the clear choice!