Improve your efficiency with our automated data services
Digitalization is one of the key aspects of our business. Let us provide you with the information you need to support and drive your business. Van Domburg Partners aims to make a difference in the field of IT and invests in digitizing various business processes. This to increase efficiency and minimize operations. In order to save time and always have up-to-date information.
Our order portal offers a wide variety of product information and pricing. You can always download an up-to-date pricelist of all our products. All products within our product portfolio contain a description, product images, spec sheets, technical drawings and user manuals.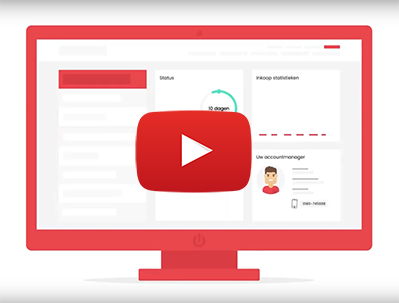 What to expect as a customer
Beside our order portal, were you can find all products, your personal price information, manage your pending quotations, invoices, orders, we offer a system integration as well.
This integration is possible by direct API, ICECAT-ICESHOP or Onetrail.
Information that can be exchanged:
Current product, price and stock information
Product content (product texts, specs, images, manuals and specsheets)
Order link (your purchase order – sales order VDP). When a purchase order has been created within your system, an order will automatically be created within our system. This order will be updated with delivery information.
What to expect as a vendor
Purchase VDP – Sales vendor XML link
EDI link is possible via XML. Decrease of human actions and less sensitive for error.
Orders, confirmations, Dispatch information and invoices are possible.