Van Domburg Partners, a specialist audio visual and distributor to the trade market, part of the Midwich Group which has operations in the UK, Ireland, France, Germany, Iberia, Switzerland and Australasia, is pleased to announce an exciting partnership with Tripleplay.
From February 2019, Van Domburg Partners will be the sole distributor of the full range of Tripleplay products in the Netherlands, Belgium and Luxemburg.
Tripleplay is a world leading digital signage, IPTV and video streaming solutions manufacturer, providing a single platform AV/IT solution for clients in banking, enterprise, education, government, hospitality, accommodation, maritime, health, aged care, sports and arena.
The partnership with Tripleplay will further strengthen Van Domburg Partners' expertise in the market and broaden the already diverse base of customers. Through Tripleplay's market-leading single platform solutions, combined with Van Domburg Partners' range of hardware solutions, Van Domburg Partners can now provide a one-stop shop for integrators to supply all of their signage, IPTV and video streaming requirements.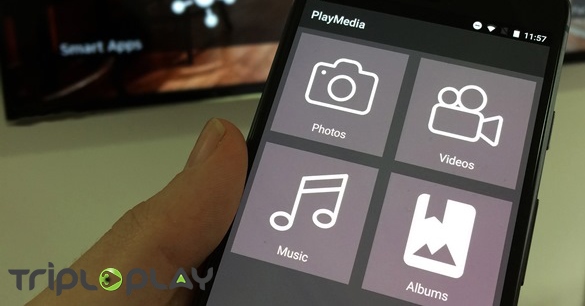 Ed van Domburg, Managing Director at Van Domburg Partners, commented:
"With the addition of Tripleplay to our portfolio, we are able to offer a market leading Signage, IPTV and video streaming solution to our resellers. We look forward to a successful and strong partnership with Tripleplay for the Benelux."
Tim Hoddy. EMEA Business Development Director, Tripleplay, commented:
"We are really excited to have Van Domburg Partners as our distribution partner and are looking forward to working closely with them on opportunities in the Benelux region. They are a forward-thinking company who have an excellent customer base and they will help to strengthen Tripleplay's position as market leader in Digital Signage, IPTV and Video Streaming."
Van Domburg Partners' reseller customers can visit Tripleplay on stand 10-N155 at Integrated Systems Europe from Tuesday 5th to Friday 8th February 2019.
For further information, contact
liesbeth@vandomburg.nu