Presentation
Information transfer becomes interactive
Interactive presentation systems are increasingly finding their way within various spaces. The dynamic character and the new way of working together brings new possibilities in the way of presenting and communicating. Partly driven by the BYOD concept, it is important that everyone can participate regardless of which device or operating system.
Among other things, there is Montage by DisplayNote Technologies, a wireless presentation system that can easily connect multiple participants to one central display. But VIA GO from Kramer also transforms every meeting room into a fully functional and wireless BYOD environment. These applications support iOS, Windows, Chrome and Android mobile operating systems. For every wishes and requirements package there are suitable solutions, wireless or fully processed in tables, such as the Hydraport series from AMX. Available with a Touchpanel as required to control the existing AV equipment.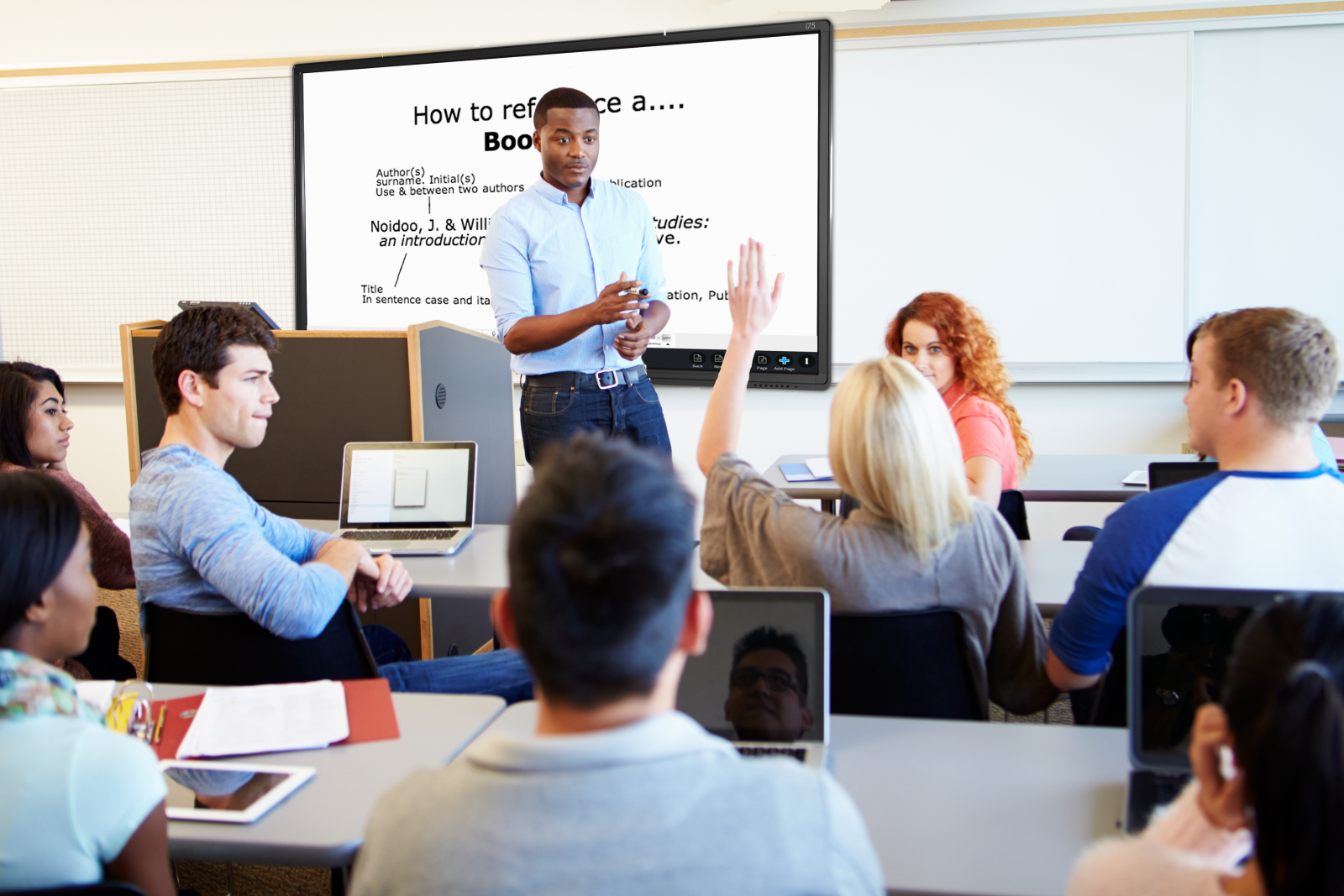 Interactive touchscreens make communication more efficient
Interactive touchscreens such as the Trutouch X series from Newline offer a total package in the field of interactive presentation possibilities. For example, the X series includes an innovative user interface with Quicklaunch, an all-in-one video conferencing application, digital Whiteboard functionality based on capacitive touch and possibilities for wireless presentation. An accessible solution for Huddle spots and meeting rooms.
Our iBT Touch display line up also offers a complete Touch solution within the education sector and business market. The interactive V + Lite range comes with built-in Android system and the option for a Windows PC gives you the best of both worlds. gives you the best of both systems. The built-in Android operating system makes it easy to access your favorite apps.
Our Experience Rooms in Ridderkerk show all these possibilities and give a good picture of the specific applications.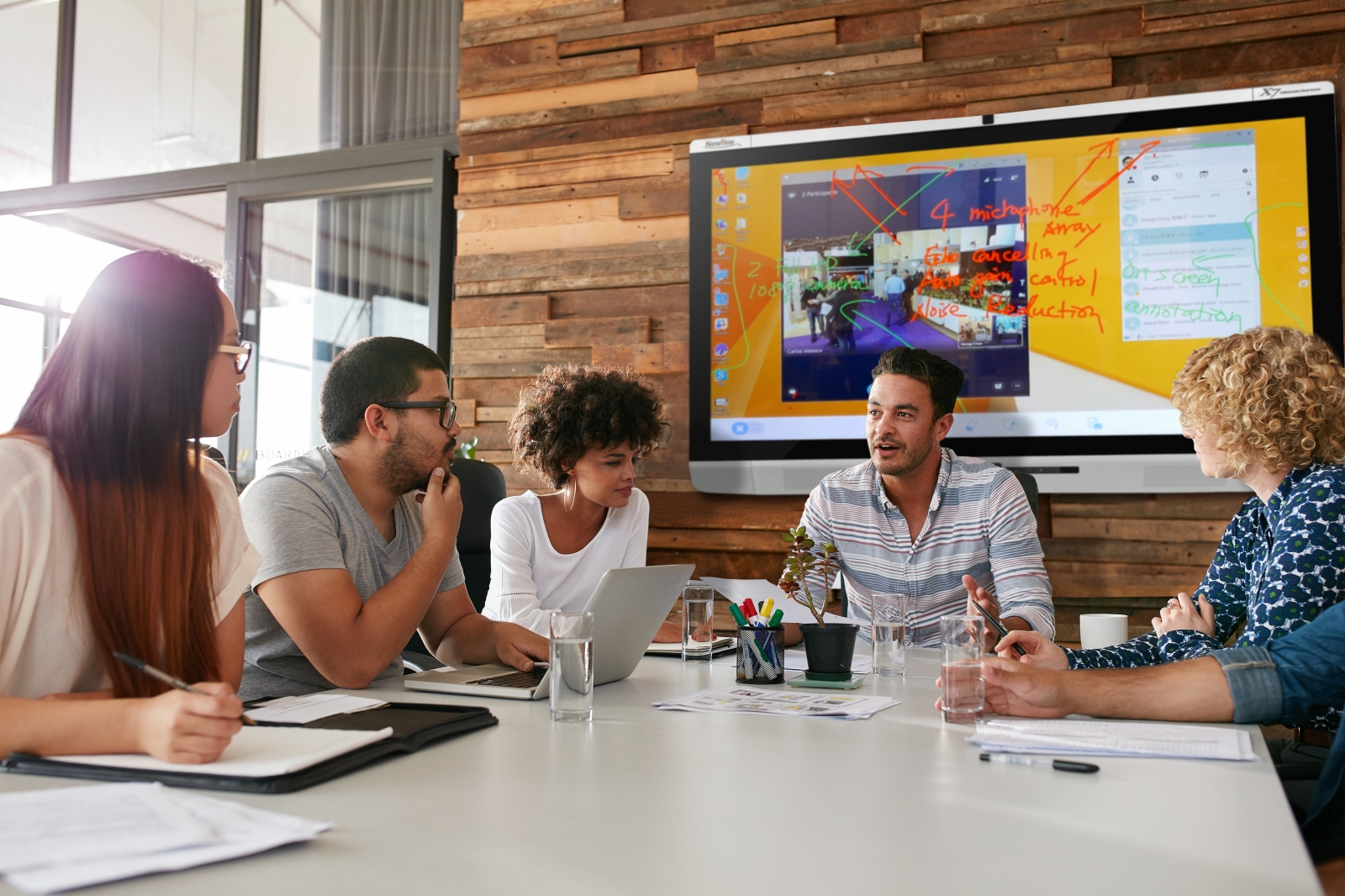 Be inspired by Van Domburg partners and get acquainted with the many examples and possibilities of Presentation. Would you like to know more about the Presentation solutions that we can offer you? Our specialists are happy to think along with you!
Do you have questions about the solution
0180-745888
(Monday till Friday) 08.00 - 18.00 hours