Collaboration
How does one bring cooperation to a higher level?
Today's employees set higher standards for technology and are increasingly used to it. The Millennium generation is a clear example of this. This has an increasing influence on the way of working together; Collaboration. Van Domburg Partners enables you to get acquainted with the various forms and technologies in the market. How does one bring cooperation to a higher level. Consider, for example, the sharing of content via the wireless presentation solution Via Go and the all-in-one Collaboration solution in the form of the X Series touch screens from Newline.
Huddle Room, the new trend
New working methods are emerging within organizations such as Scrum and Agile management. Here everything is about flexibility and interaction. Huddle Rooms are the solution to meet this need for flexibility and working methods.
The main benefits of Huddle rooms for Collaboration are;
Intimate spaces; a quiet environment where employees can meet with each other and without distraction or interruption.
External participants can be actively involved in the meeting via Video Conferencing.
Because of the accessibility and flexibility, it is often not necessary to reserve a Huddle Room in advance, stimulating spontaneous meetings
Huddle Rooms make optimal use of office spaces, unused smaller spaces can easily be used
This new way of communicating fits seamlessly within the Way of Working of new generations
Acendo from AMX by Harman
With the launch of the Acendo line, AMX offers a Collaboration solution that brings convenience and the latest technologies together. With very user-friendly interfaces, the Acendo line is the solution for working with 0365, Skype for Business or G Suite by Google Cloud. With Acendo you can increase efficiency, improve collaboration and make the most of huddle rooms and small meeting rooms. The Acendo product family consists of Acendo Core (central PC), Acendo Vibe (innovative speaker bar with or without camera) and the Acendo Book (Interactive roombook system),
Acendo Core
This small PC with its unique interface immediately provides a full-fledged Skype for Business experience. Sharing documents, web access and fully controlled access to a defined environment. In combination with a touch display Collaboration becomes reality.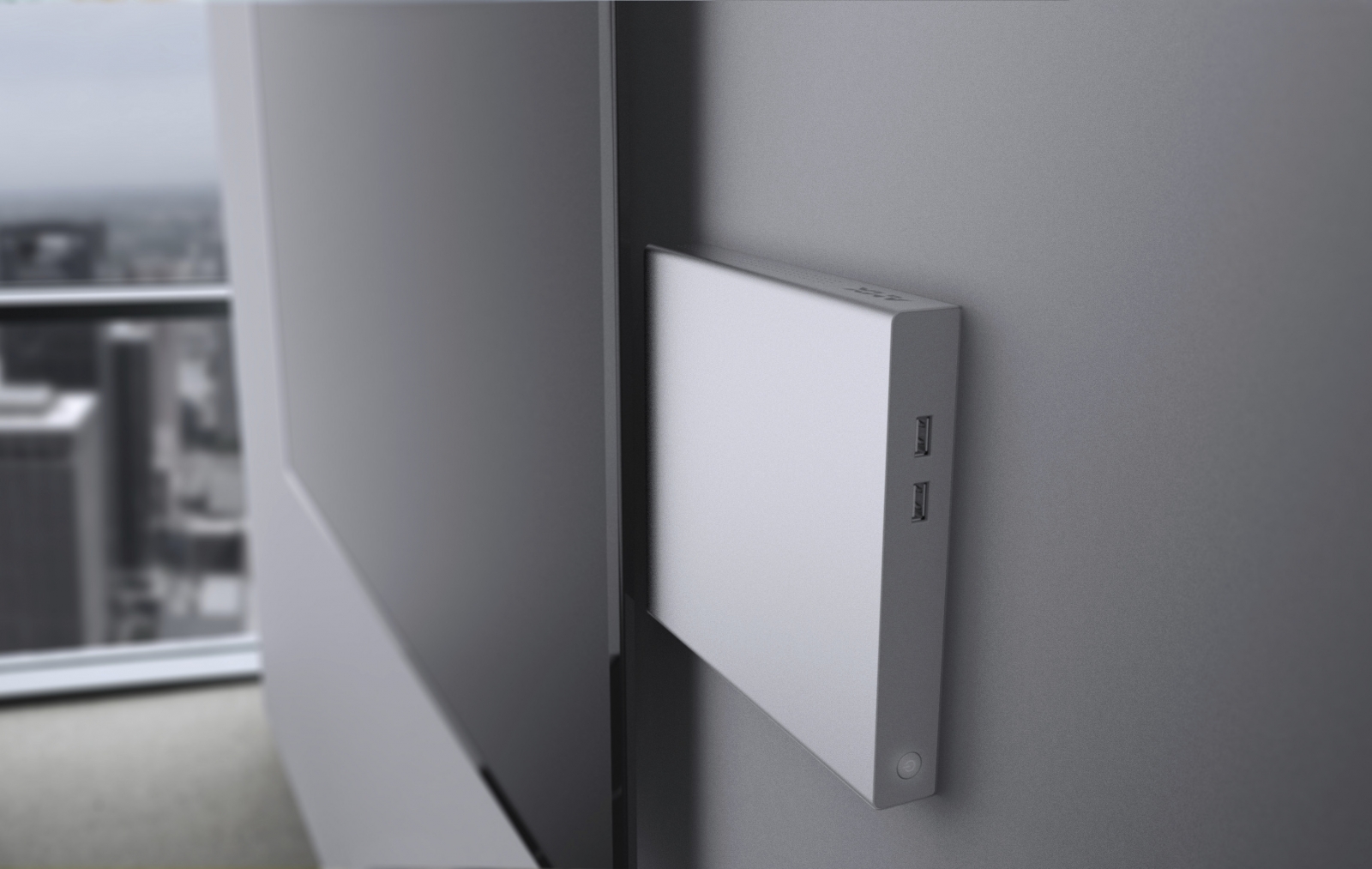 Acendo Vibe
A high-quality Soundbar from JBL by Harman specifically developed for use in a huddle room. Multiple microphones, wide angle 120 degree camera and extensive connectivity make the Vibe a complete conference solution.
Acendo Book
By means of an interactive display of 7 or 10 inches at the entrance of a meeting room you can indicate the current meeting, localize available spaces, book or renew reservations, all directly via the display. Acendo Book fully integrates with Microsoft Exchange, Office365 and Google Calendar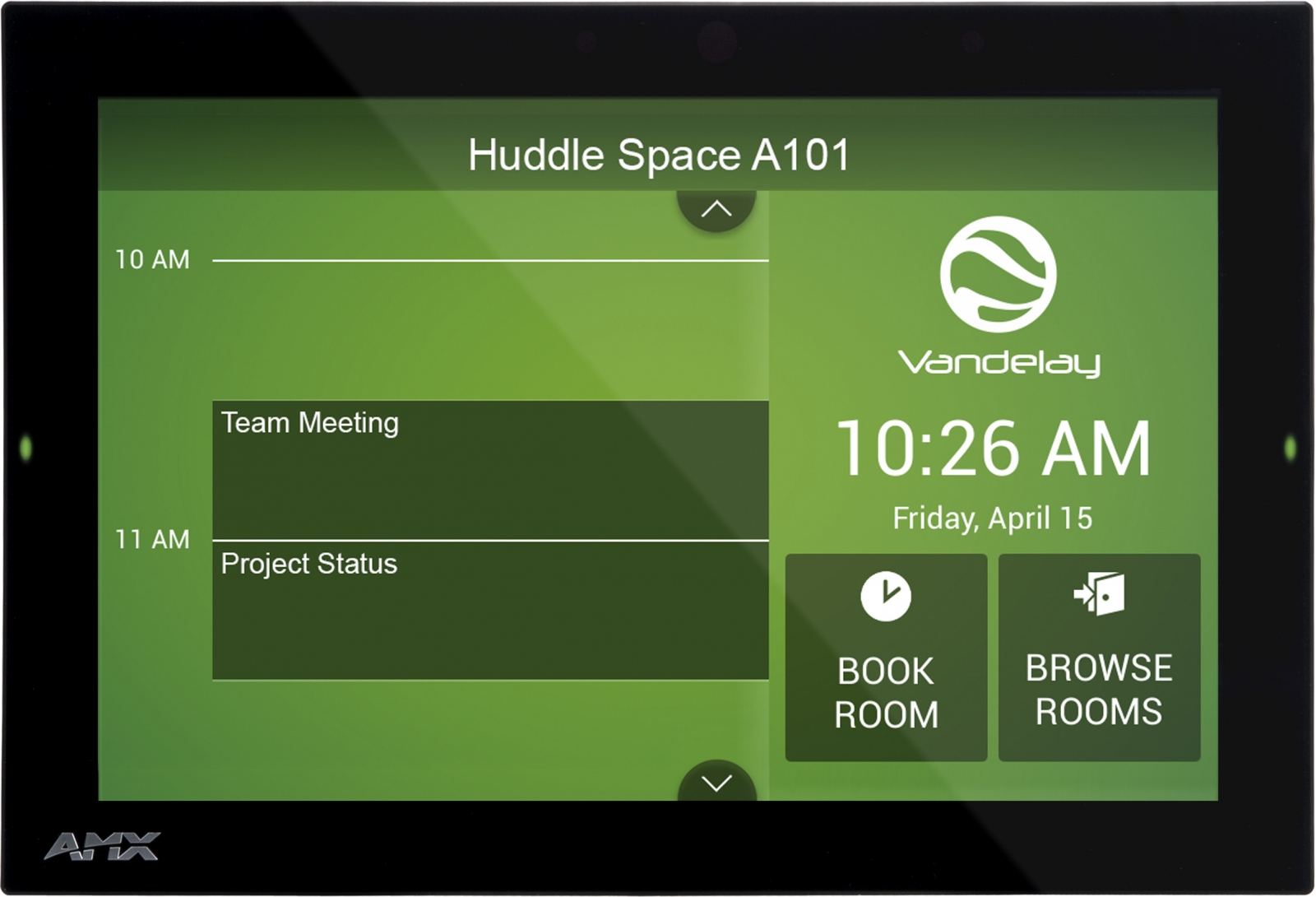 Be inspired by Van Domburg partners and get acquainted with the many examples and possibilities of Collaboration. Would you like to know more about the Collaboration solutions that we can offer you? Our specialists are happy to think along with you!
Do you have questions about the solution
0180-745888
(Monday till Friday) 08.00 - 18.00 hours