Tripleplay is the platform for Digital Signage, IPTV and video streaming and is used worldwide in many sectors. Tripleplay's simple technology, rolled out to organizations around the world, focuses on: engaging fans and visitors, informing employees and students, increasing the customer experience, communicating where and when you want.
Video everywhere
Nowadays, people want to have access to videos at any time and in any location. For many organizations, it is essential that employees can watch live videos or downloaded content so that the organization can communicate its corporate message. The Tripleplay platform makes this possible, with secure encryption and offline capabilities organizations can share important content/videos/communications while meeting security guidelines. Watch the video
here
!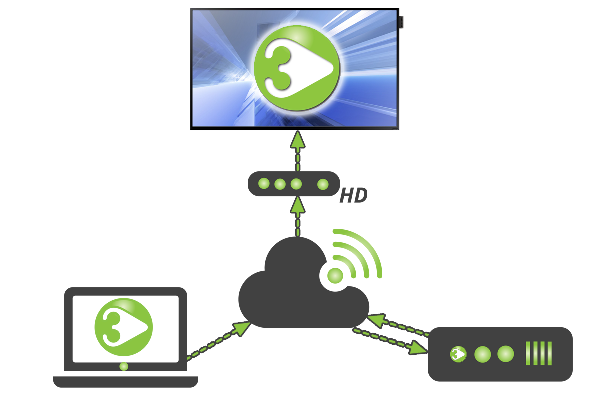 QuickDrop
With QuickDrop you only take 3 simple steps to upload content on a screen: click, drag and drop. Useful in a sports environment, for example, to dynamically display changed prices. Or in an office environment where content needs to be changed daily without increasing the workload of an employee. Besides PowerPoint, PDF, image and video you can now also use Excel for digital menu boards. Watch the video
here
!
3Create
Update content quickly and easily with Tripleplay's drag and drop layout editor. In a few simple steps content can be created by dragging and dropping it into a layout, for example 4K images, video windows, widgets, clocks, RSS feeds, etc. Users don't need any technical training, the process is simple and easy for everyone! Watch the video
here
!
Are you curious about Tripleplay's products? View all products
here
or
contact
our sales department!