Tripleplay has developed the world's leading platform for the delivery of IP media content across global banking and finance networks. With tried, tested and trusted deployments across the globe, Tripleplay is the technology of choice for a number of global banks.
Our IPTV and Digital Signage platform uses next generation technology, allowing greater flexibility of delivery, control and management.

Tripleplay's single platform solution can be deployed in-branch, on trading floors, in head and satellite offices; a genuine enterprise wide solution for media content delivery.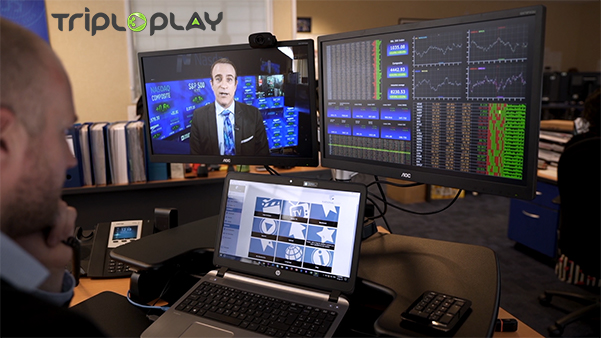 Key features of our solution;
Digital Signage & IPTV.
Mobile device streaming.
Thin client delivery.
SAML, LDAP and Active Directory integration.
Room control integration (eg. AMX and Crestron).
Microsoft Sharepoint integration.