After the success of the SMART MX Series, SMART now introduces the SMART MX Series V2. One of the most important updates is the built-in IQ (System on Chip), which makes switching between different sources even faster and easier.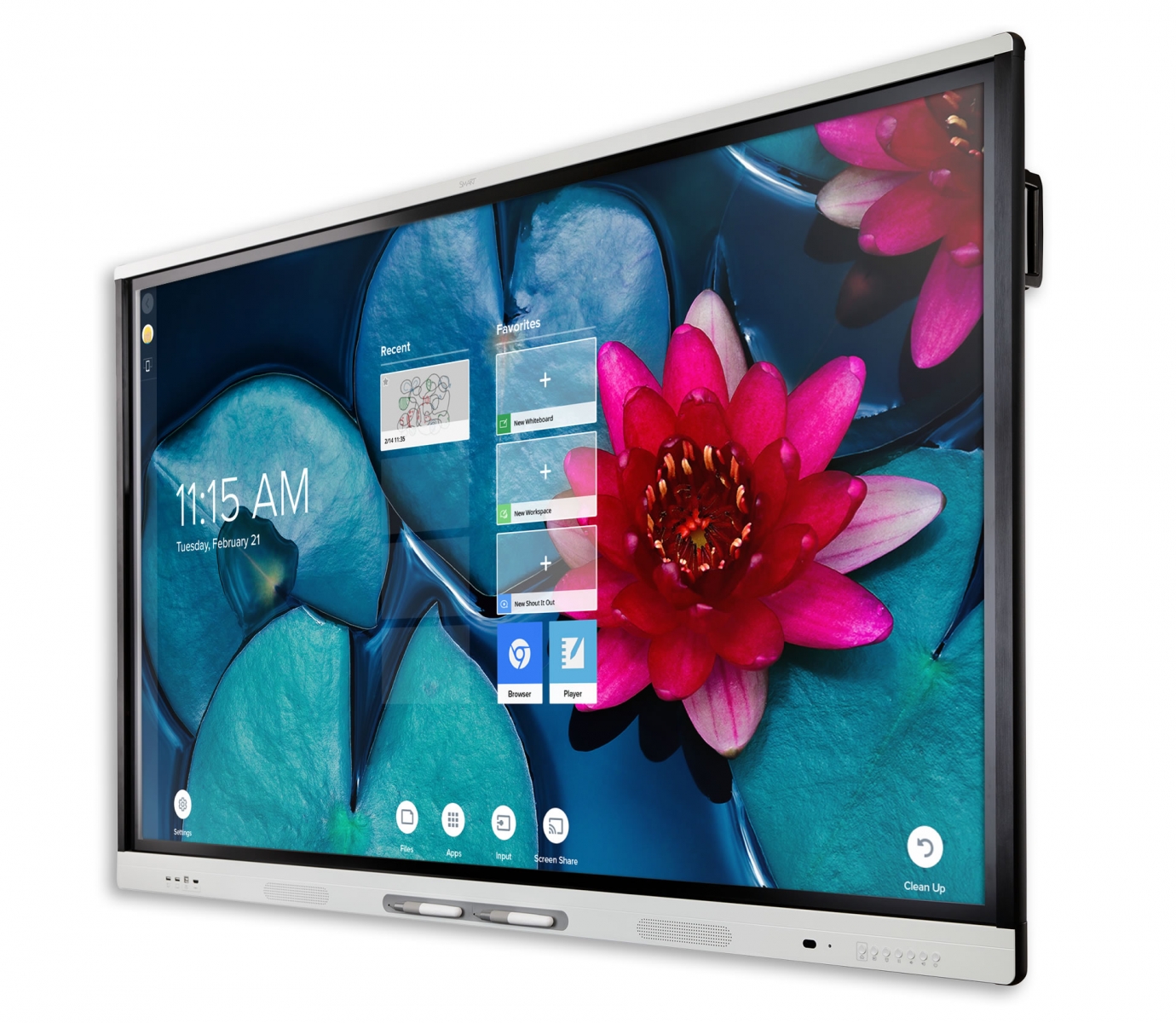 The SMART MX Series is also available in 65'', 75'' and 86''. This model is available in both an educational and a business version. Check out the options
here
!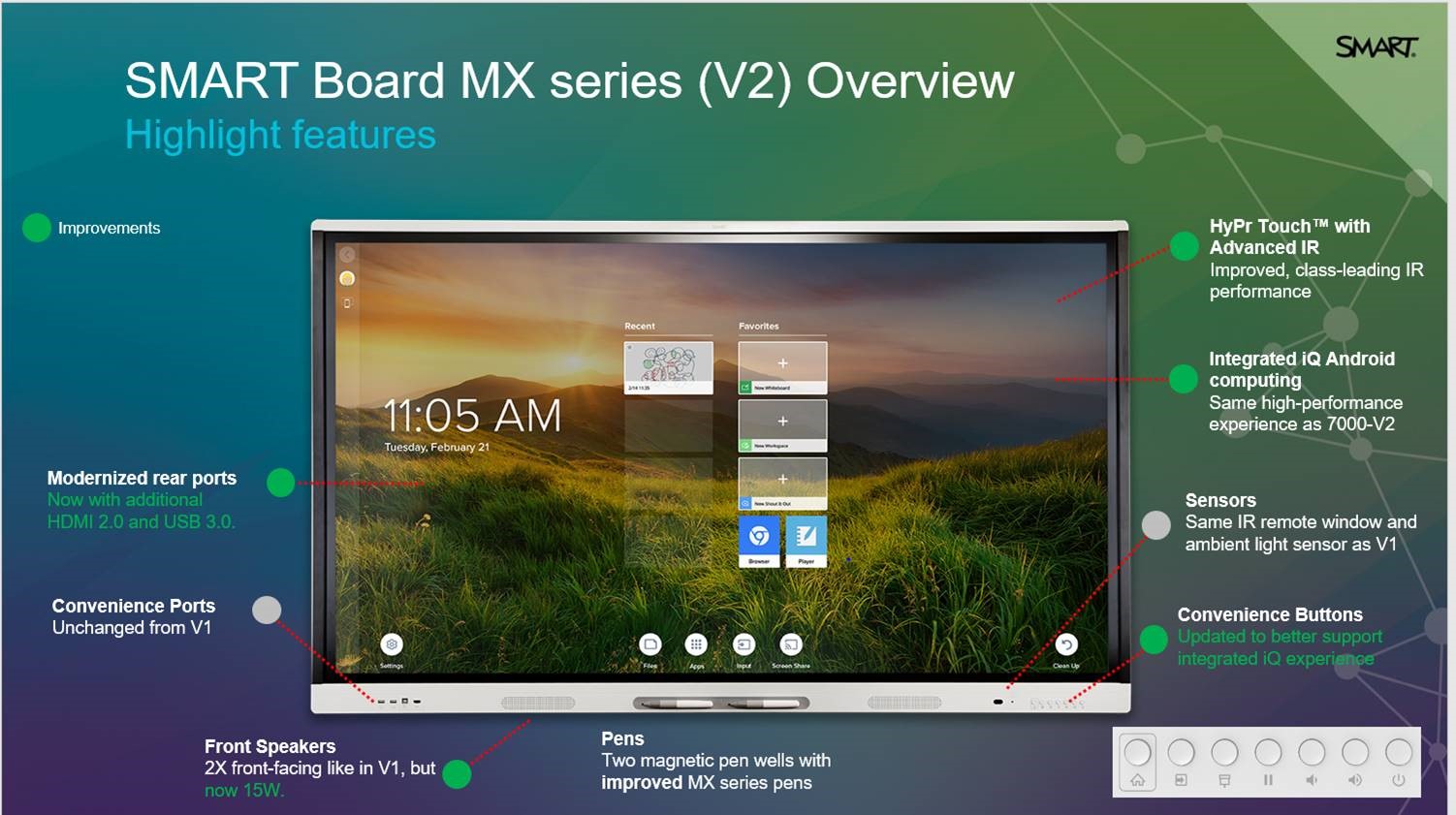 Most important updates:
Improved IQ experience (integrated)
HyPr Touch with Advanced IR
Live Input Preview
Sound upgrade with 15W front speakers
HDMI2.0 and USB 3.0 upgrade
ENERGY STAR® Certification

View the SMART MX Series V2 here or login for the current prices. The SMART MX Series is available directly from stock!