BrightSign's state-of-the-art technology can be found all over the world, BrightSign's hardware is known for its extreme reliability with an extremely robust OS built specifically for Digital Signage applications.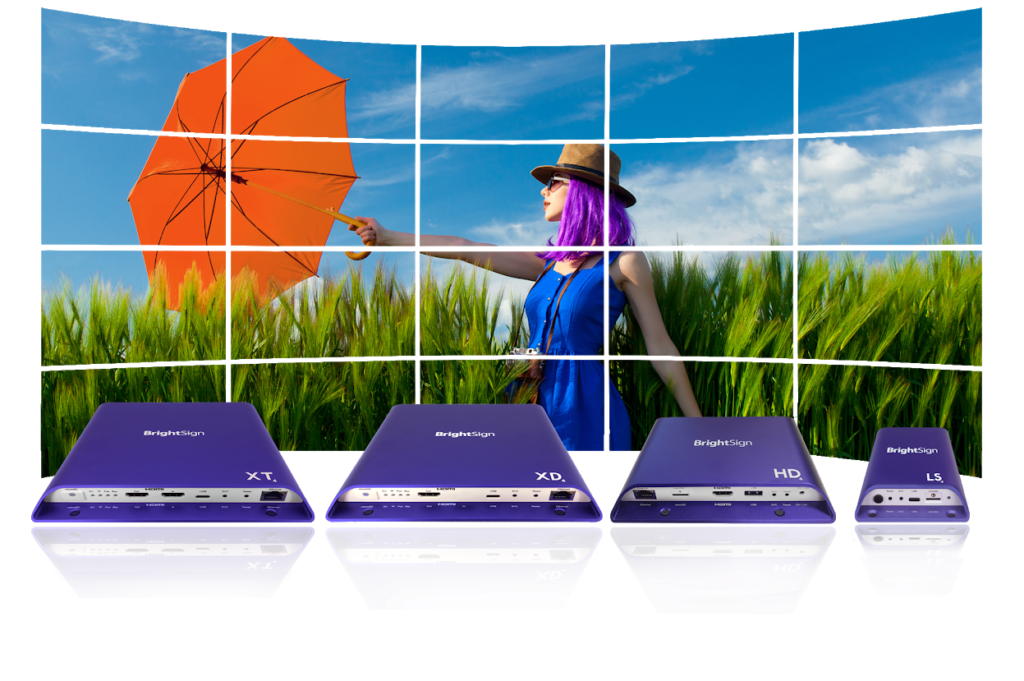 With BrightSign, your Digital Signage can be delivered simple and ready to use, for example with the BrightSign
LS
or
HD
line. Do you need a specialised or powerful solution? Then you have come to the right place with the BrightSign
XD
and
XT
product line. View all BrightSign products here or compare the product lines below.