Vogel's presents a series of Connect-it ceiling mounts with a new design: the PUC 24 series. These ceiling solutions are suitable for screens up to 65 inches and a weight of up to 40 kg. The modular mounts of the PUC 24 series can be rotated 360° thanks to the built-in swivel function in the ceiling plate.
Versatile lightweight tubes
The round, aluminium ceiling tubes with a diameter of 6 cm can be combined with both small display interfaces (from VESA 50x50 mm) and larger Connect-it interface plates and strips (up to VESA 600x400 mm). In addition, the round tube is equipped with a double cable entry system, which is useful for the disposal of all cables. The tubes are available in four lengths, varying from 80 to 300 cm. As a new length 220 cm has been added. Thanks to special sliding nuts, AV accessories, such as a media player, can be fixed in the nut channel of the tube even after installation.
Safe on any ceiling
Thanks to the innovative ceiling plate, the solution is quickly and easily mounted to a flat, sloping and/or suspended ceiling. A truss adapter is also available for attachment to truss systems. The PUC 24 series ceiling mounts are TÜV5 tested and certified for maximum safety.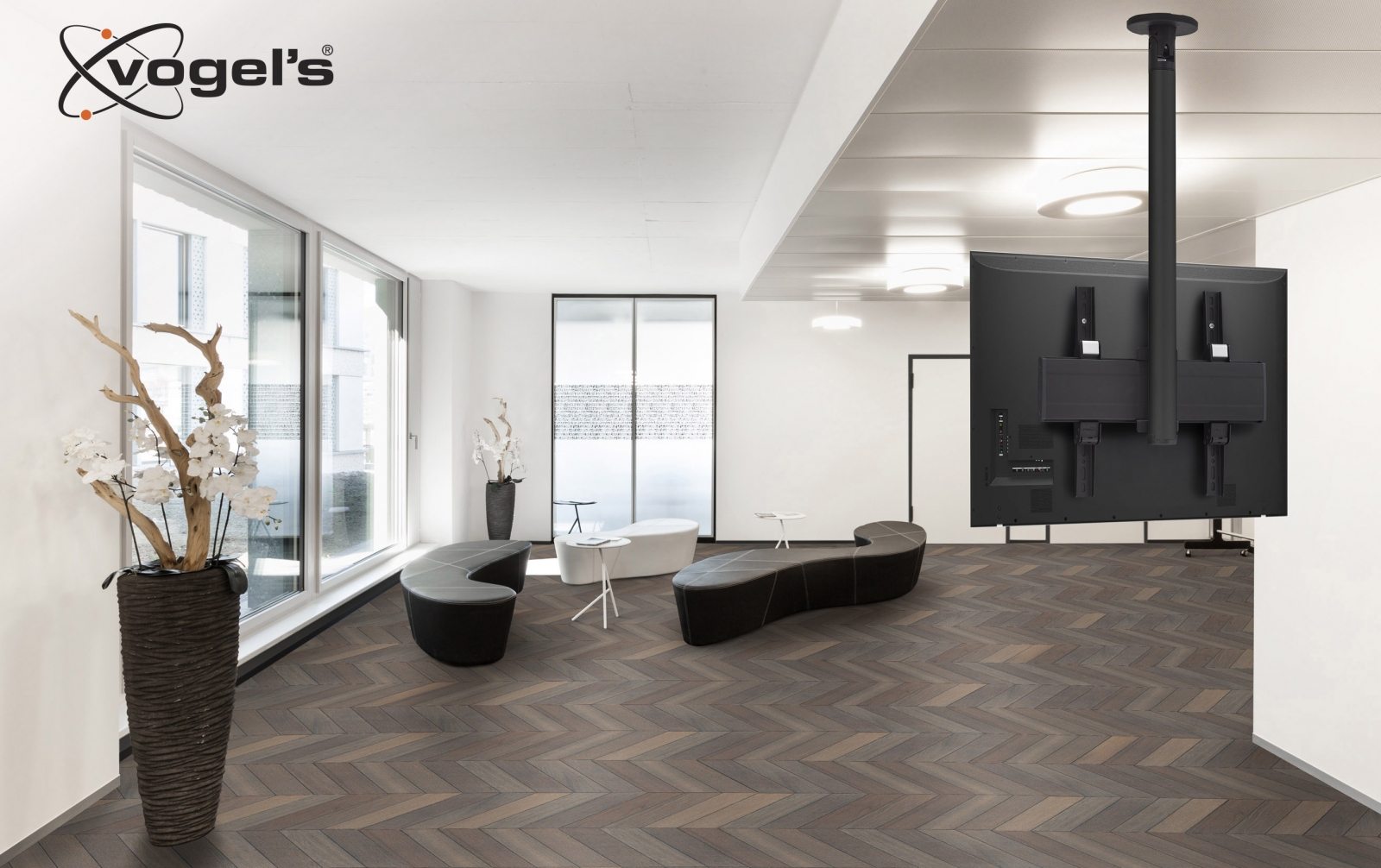 Key features PUC 24 ceiling solutions:
Quick and easy installation
rotatable 360°
Accessories easy to add after installation
Suitable for VESA 50x50 mm up to 600x400 mm
Innovative and stylish design
TÜV-5 certified for maximum safety
Available in silver and black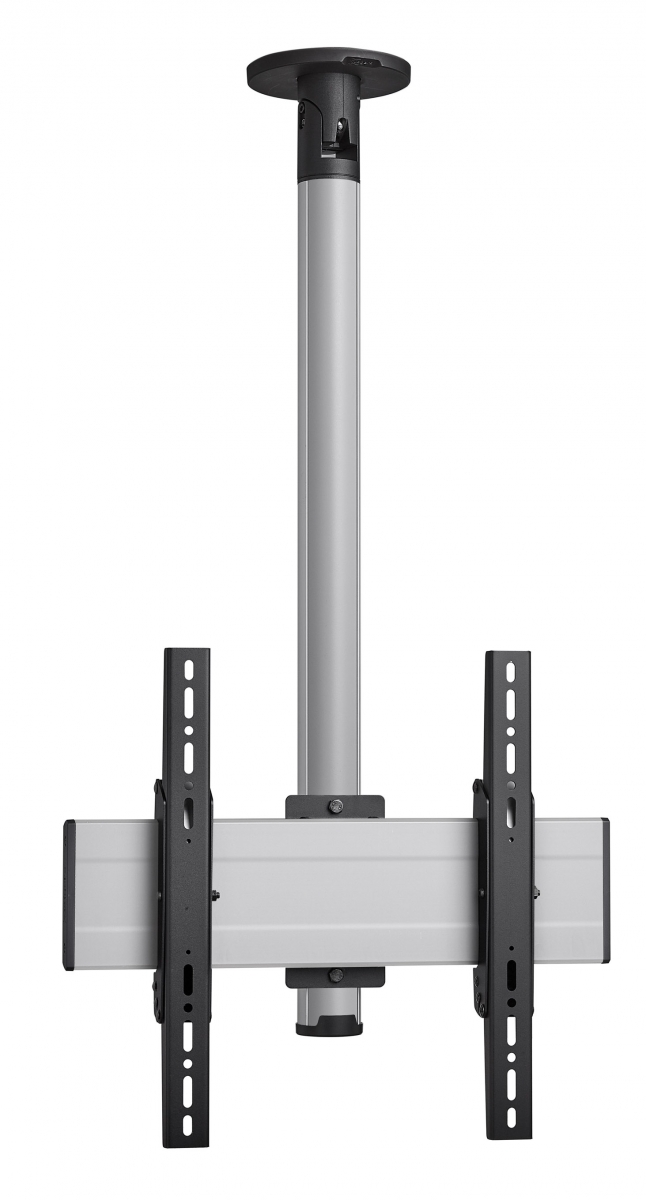 Watch the promotional video of the PUC 24 series here:
the all-round performer
.
Tailor-made advice
Are you curious which PUC 24 solution you can use to hang your screen from the ceiling? Then check out the
Pro-AV Mount Advisor
, the ideal advice tool for Vogel's professional solutions.
Or
contact
our sales department, they will be happy to tell you more about the possibilities and Vogel's products.