Enter at Van Domburg Partners for great LG products and BBQs with the LG BBQ Summer Promotion!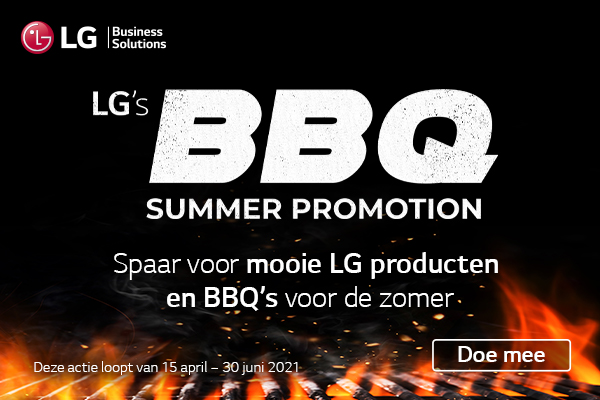 For every €2,500 of invoiced LG sales between April 15 and June 30, 2021, you will receive 1 point. One point is already enough for a prize! Each LG order placed with us will automatically count towards this promotion.
After June 30, we will make up the balance of your LG orders and you will receive your price(s)!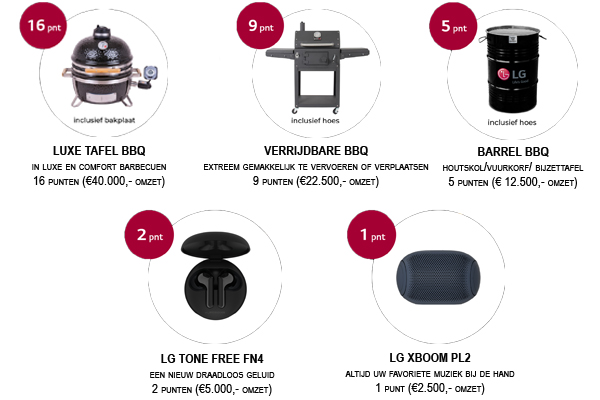 *The promotion is valid from April 15 - June 30, 2021
Valid on all LG B2B signage display and HTV products invoiced from 15-April - 30-June 2021.
Bid prices count in consultation with LG acount manager