Cool through the winter with Sharp/NEC's E-Series!
31 October 2023
Save for Coolblue gift vouchers exclusively at Van Domburg Partners during the months of November and December. When buying the Sharp/NEC E-series, you will receive a Coolblue gift voucher worth €20 per display.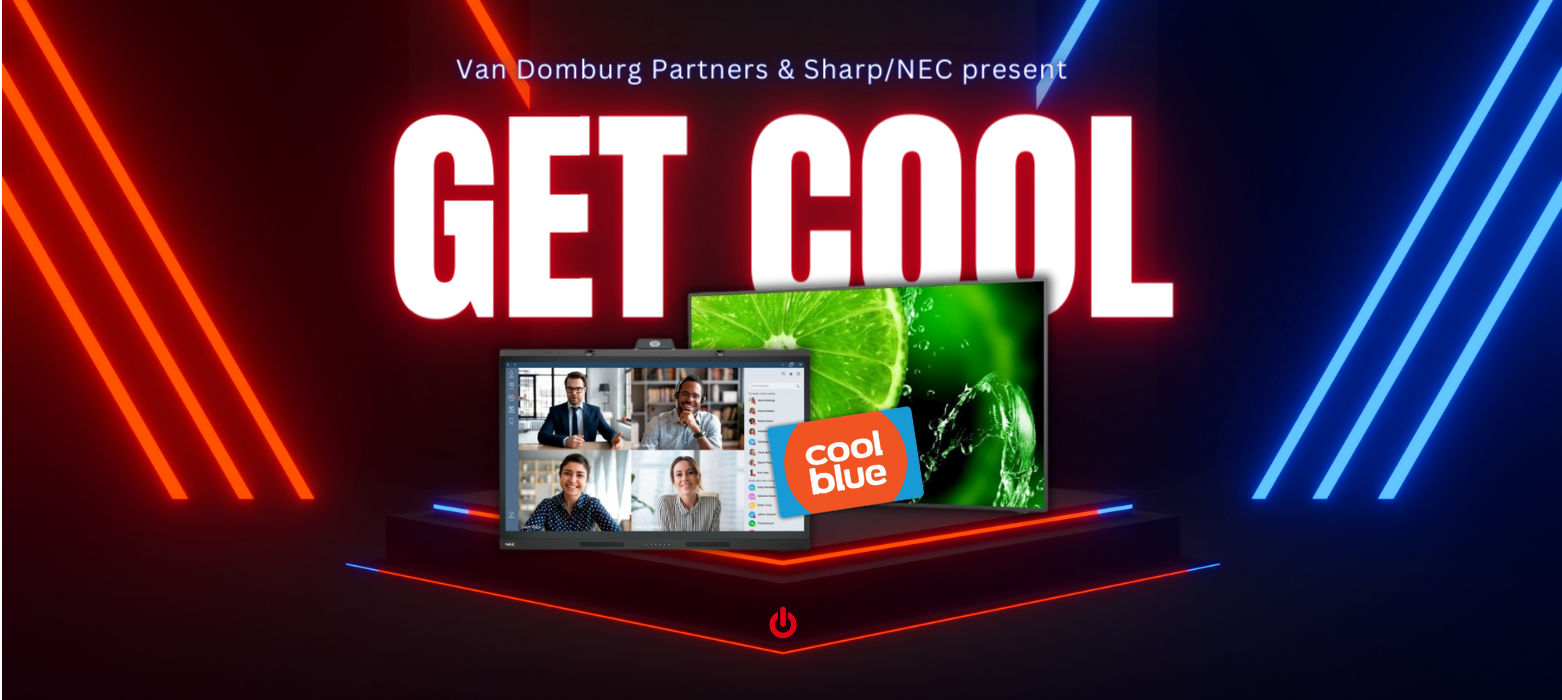 Sharp/NEC MultiSync E series
In the eighth generation of the E series, Sharp/NEC's entry-level professional displays once again convince with cost efficiency and maximum reliability. Available in display sizes from 32" to 98", the E series are suitable for all interior applications. Whether installed stand-alone or as part of an integrated solution, the attractive narrow-frame display effectively highlights your content.
Promotion models
Terms and conditions
The promotion is valid from 1 November until 31 December 2023
Valid only for resellers based in the Benelux
The order must be invoiced by 31 December 2023 at the latest
At the end of the promotion period you will receive a Coolblue gift voucher worth €20,- for every display from the Sharp/NEC E-series purchased